Diploma in logistics and Supply Chain Management
Provide a sound foundation for a career within the transport and supply chain fields and to provide learners with a complete set of management skills. 
High school certificate plus High A2 English Language level (diagnostic assessment to be undertaken on application) Fast-track available.
Classroom: Blended classroom delivery, online learning, practical skills in realistic working environments
Theoretical and practical assessment
Workplace Experience: Trainees will be registered with employers or on a sponsorship program to allow them to undertake training before commencing their employment duties within the workplace or continue to further study.
Portfolio of evidence completed in the workplace plus online theory exam
The CILT(UK) Level 3 Certificate in Logistics and Transport is a free-standing qualification designed to provide a sound foundation for a career within the transport and supply chain fields and to provide Learners with a complete set of management skills. 
This qualification follows on from the general knowledge gained in the CILT(UK) Level 2 Certificate and provides more in-depth information on the core business subjects and specialist areas.
FHM are pleased to be collaborating with the Chartered Institute of Logistics and Transport to ensure that we provide an Internationally recognised qualification which is quality assured against Worldwide industry standards.
FHM and CILT can be your career partner for life – STRONGER TOGETHER
We start with students and support their careers all the way to becoming professors, government ministers and Supply Chain directors. Whether its study in a topic, gaining a qualification, identifying a best practice, benchmarking another organisation or meeting with fellow professionals. You have different needs throughout your working life. As your career partner we are with you at every stage
Core Skills
Mandatory Technical Units
O1-L3 Warehousing

– The unit provides a wide spectrum of the warehousing operations covered by the following elements: managing warehouse receiving and storing operations, managing order picking and despatching goods, managing the provision and care of warehouse resources. 
M1-L3 Business Theory

– This unit gives Learners the ability to understand and use theory from such elements as: marketing and product positioning, managing information, reporting to finance and aspects of legality 
M2-L3 Business Application

– This unit contains a wide spread of information covering key management practices and theory across functional management through to business planning, motivation and the art of managing people 
O2-L3 Inventory

– This unit is designed to introduce Learners to the knowledge and understanding of inventory management and the techniques involved in balancing trade-offs, to deliver optimum supply chain performance. It shows that inventory management is a key contributor to competitive advantage in the sector and can lead to improvements in customer service, operational efficiency and company asset utilisation.
O4-L3 Procurement

– This unit is designed to equip Learners with the necessary skills and knowledge required to perform procurement effectively. It comprises of procurement environment, procurement operations, commercial management in procurement and performance management in procurement.
O7-L3 Supply Chain Operations

– This unit provides the skills and knowledge required to understand the operation of supply chains in various business settings. The unit provides an exploration of supply chain origins and concepts, as well as the different flows in a supply chain, with the upstream and downstream linkages identified. It also analyses the supply chain environment for both local and global operations.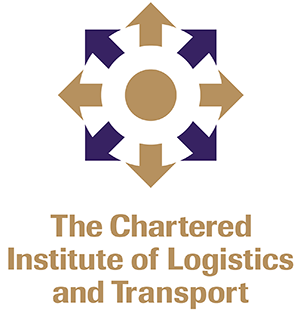 Chartered Institute of Logistics and Transport (CILT) are the leading international professional body for everyone who works within supply chain, logistics and transport. CILT are now in over 30 countries worldwide. They are a global membership organisation, with standards and membership status which are recognised wherever you go and wherever you work. CILT influences and shape government policy across many economies, and provide education and training at all levels and in all sectors.