Level 2 Individual Training programs in Facilities Management
The IWFM professional qualifications are vocational programmes of study. They are linked, where appropriate, to the IWFM FM Professional Standards and the National Occupational Standards and are clearly work-related. The qualifications provide short vocational programmes of study that meet the needs of individual candidates. There is a strong emphasis on the development of practical skills. Candidates are also able to build a portfolio of qualifications across a range of subject areas. Professional qualifications also support continuous professional development, as well as progression to larger qualifications and/or qualifications at higher levels.
(Trainees can choose from the range of professional training programs and take individual programs or create their own longer program combining different subjects together.)
Promote and maintain service delivery      
Develop customer relationships      
Contribute to the effectiveness and efficiency of premises and facilities
Control the use of resources in a Property, Caretaking & Facilities Services environment
Maintain grounds of premises and facilities                  
Control the use of premises and facilities
Work safely at heights
Monitor and maintain electrical and plumbing services           
Operate plant to maintain the quality of pool water (4 days)
Support the co-ordination of an event
Provide reception services and Handle mail (2 days)          
Communicate effectively in the workplace (2 days)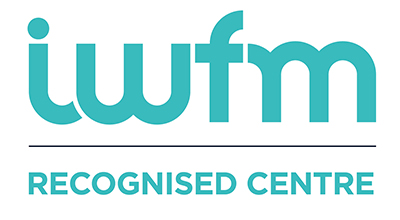 The Institute of Workplace and Facilities Management (IWFM) is the professional body for workplace and facilities practitioners.
We exist to promote excellence among a worldwide community of over 17,000 and to demonstrate the value and contribution of workplace and facilities management more widely.
The IWFM was established in 2018. It builds on the proud heritage of 25 years of the British Institute of Facilities Management.
Al Khobar
TBA
TBA
20 Hours (3 Days)