Level 3 Award in Facilities Management
This program addresses the definition of facilities management, its role within organisations, and how it can be set up in ways that will help the organisation to function more effectively. Candidates will also understand the different methods to ensure that customers and other stakeholders contribute to the maintenance, and evaluation of facilities supplies and services.
(Trainees must take the full qualification of 110 hours (4 weeks))
Introduction to Facilities Management
Understand the nature of facilities management
Understand responsibilities commonly delegated to facilities management
Understand different service delivery models for facilities management
Understand the range of facilities management roles
Understand the benefits of good communication
 Customer and stakeholder relations in Facilities Management
Understand the needs of customers and other stakeholders affected by a facilities supply or service
Understand how the information required can be supplied by using different channels of communication
Understand how customer satisfaction can be monitored by using different channels of communication
Be able to recommend actions to resolve issues affecting customer satisfaction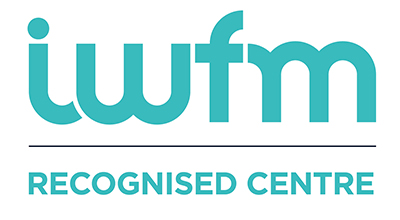 The Institute of Workplace and Facilities Management (IWFM) is the professional body for workplace and facilities practitioners.
We exist to promote excellence among a worldwide community of over 17,000 and to demonstrate the value and contribution of workplace and facilities management more widely.
The IWFM was established in 2018. It builds on the proud heritage of 25 years of the British Institute of Facilities Management.
Al Khobar
TBA
TBA
110 Hours (4 Weeks)